ANOTHER HEALTHY, POSITIVELY IONITIATIVE YOU DON'T WANT TO MISS FROM 24 HOUR FITNESS AND NASM!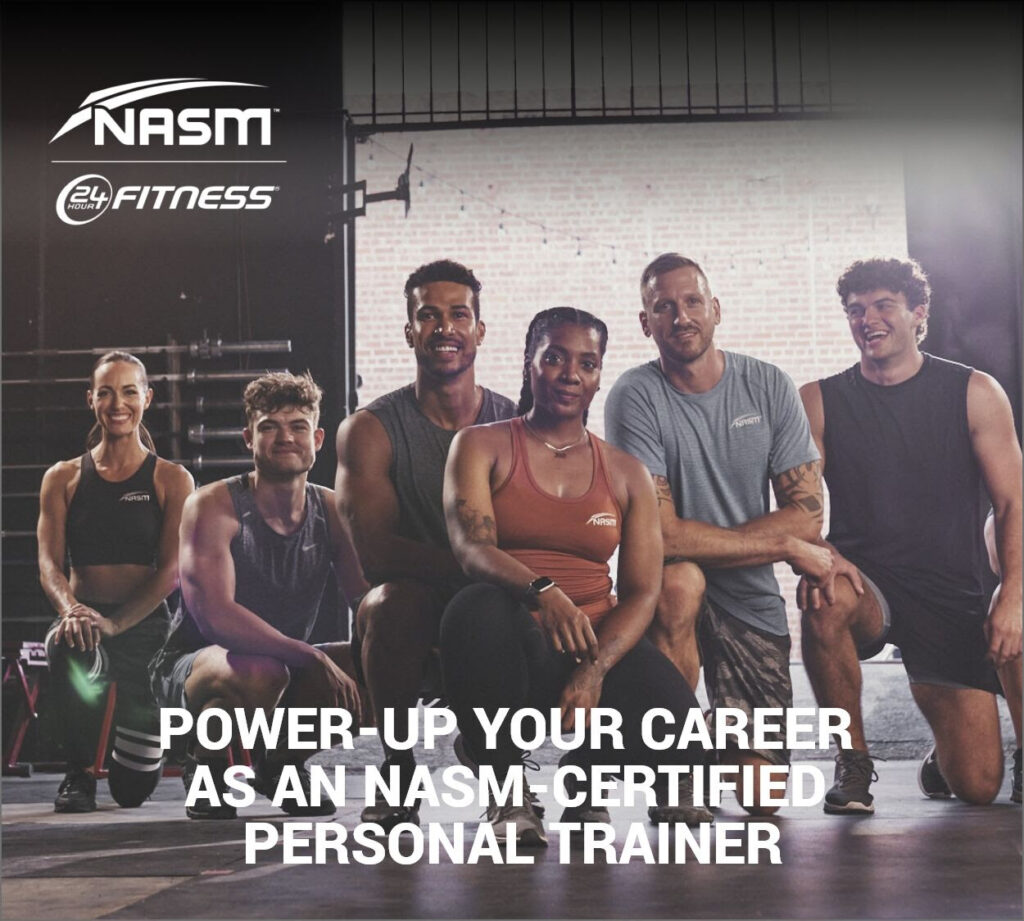 NASM, the most respected name in fitness and wellness certifications, is excited to announce it's teamed up with 24 Hour Fitness to offer an exciting and exclusive career-changing opportunity.
Complete NASM's Certified Personal Trainer course and get a job interview with 24 Hour Fitness when you apply for an open Fitness Coach role.*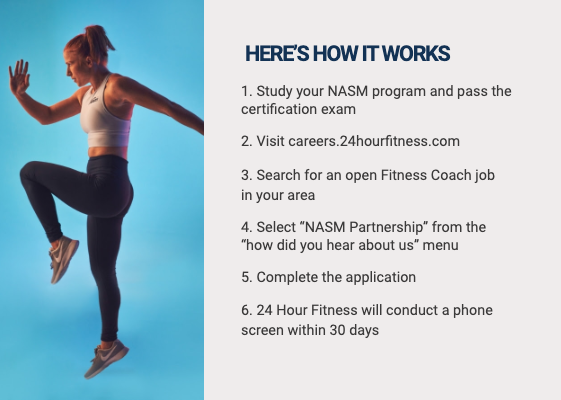 In as little as 4 weeks, you can get certified online using NASM's NCCA-accredited certification that provides you with evidence-based fitness education, all delivered in its revolutionary digital learning platform.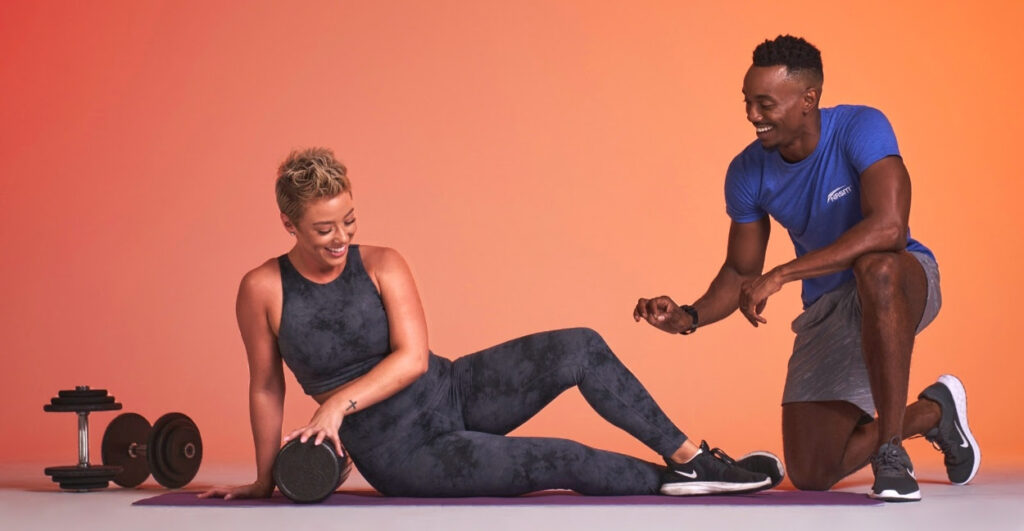 *To qualify for an interview with 24 Hour Fitness, you must purchase and complete a NASM personal trainer package and be certified as a NASM CPT between 07/01/2022 and 12/31/2023. Interviews are guaranteed for NASM-certified personal trainers only for open Fitness Coach positions at 24 Hour Fitness. To set up an interview, having obtained your NASM-CPT certification, visit careers.24hourfitness.com and search for open personal training (Fitness Coach) positions. Complete the job application in full and select "NASM Partnership" in the "How did you hear about us?" section. 24-Hour Fitness will conduct a phone interview within 30 days of receiving your completed job application for the open position. An interview does not guarantee a job offer and hiring decisions are based on the applicant's qualifications and at the sole discretion of 24 Hour Fitness. All NASM's Terms and Conditions and Privacy Policy, as posted on the NASM website, are applicable and should be reviewed before purchase. Offer expires 1/31/2024